Our flagship training course "Make Money In Voiceover"
Our exclusive training course includes specific techniques that help you absorb and duplicate what professional voiceover artist Allen Edwards teaches. This helps you move forward quicker than other courses.
Here's How It Works:
Mimic What You Hear
One of the exciting features of our voiceover course is that we have the 'Mimic" feature that helps you learn faster and easier!
Less Reading More Listening
Unlike other courses that require reading page after page after page; our courses include more media than text. Makes learning easier.
Learn Faster
Our exclusive condensed training process gets to the core of topics in a way where you can absorb and learn faster compared to other courses.
Cheat Sheets Included
Keep what you learned in easy-to-use cheat sheets that include practice scripts, breathing training and much more. Helps keep you tuned.
Much Needed Feedback
You need to make sure you're on track and we can help with that. Quality, professional feedback on your work is worth it's weight in gold!
Beyond The Course
We can also help with creating a demo, marketing yourself, gigs and more! You can get out there and start making money with your voice.
Our Latest Course
Making Money in Voiceover is a course that includes seven lessons that we start with vocal exercises and script-reading that leads up to creating a demo and marketing yourself. Not only is this course great for launching a career in voiceover but it's great for public speakers, business owners and broadcasters looking to improve their vocal delivery and presence.
Your Instructor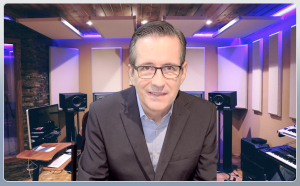 Allen Edwards has been in the radio broadcasting industry for over 30 years. He's also been a professional voiceover artist for regional, national and international companies. He's the branding voice for many products, radio and TV stations.
Allen has owned, managed and operated two radio stations, a TV station and a recording studio. He's currently the news anchor for a national radio network and is a partner of a multimedia company.
Allen's a self-starter and knows what it takes to market yourself and make connections with the right people. This voiceover course will teach you exactly what Allen did when he started. He will teach you the technical, marketing and promotions part of the voiceover business. This course will not only get you started but will also teach you how to get gigs and keep moving forward.
What This Course Teaches: